I've been seeing bucket list from magazines and travel communities just about everywhere and while I've been having mine kept in my mind ever since, these crazy blogs persuaded me to finally write them down.
This is my lifetime list (checked off items not shown) but not everything is in here to save me that mystery I've been keeping with what I wanted to do with my life. So, in no particular order, let's get started.
Plank Walk in Mt Huashan - Located four hours away from Xi'an in Hubei province, China, these planks are only portion of the knee-wobbling path towards a temple-now-converted-tea house at the top of the mountain. This is one brilliant example of the saying, it's not the destination, it's the journey that matters most. Let the battle with Acrophobia begins!
Complete the new Seven (7) Wonders of the World - Completed two. Three sites are lying in the South American continent, one just stones-throw-away and the other one stunningly flaunting in the mesmerizing Europe. When you dream, you dream big. So why not?
Get catsup-soaked at La Tomatina festival - An annual event in the town of Bunol at the Spanish city of Valencia. The festivities take place every last Wednesday of August. This big tomato fight uses 150,000 tomatoes grown specifically for that holiday and deploys a maximum of 20,000 participants to soak in, 15,00 of which are allotted for foreigners at 10 euros joining fee which can be bought online.
Watch in Live a Barca game - It's quite pricey but definitely worth every euro. Would be best to experience at Camp Nou but an away game will still be a magical 90-minute moment.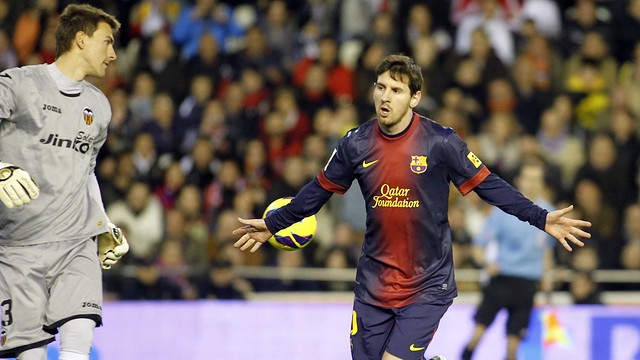 Live ammo rifle shooting - I can imagine the resounding boom coming from the rifle reverberating from a single shot and more and the recoil counter-charging the nerves all over my body that this powerful tool would make me feel that its presence should never be ignored. Truly liberating.
Cruise on a luxury liner - First thing would come in my mind is Disney Cruise Line maybe because of the kid in me but any voyage in the vast oceans aboard this unsinkable "titanics" would be marvelous. But I heard from acquaintances that this kind of luxury is mostly common to retirees. Well, we shouldn't be waiting for that period I guess to experience this.
Learn conversational Spanish - It's actually just learning to converse using other language. But since Spanish is closer to our hearts, then let's give this a shot.
Collect at least a hundred (100) currencies - I got about 15 currencies (bills & coins) I collected from the travels I went so, still long way to go.
Audition for a commercial/ad (just for fun) - Don't know really if this gonna happen but in case i'll get the chance, I'll put up that iron mask and belt it out in front of the camera.
Travel without itinerary nor pre-booked accommodations - Just a sudden flick and you got into a bus going somewhere, get off, roam around, grab food from local sellers, discover, make acquaintances and sink into the place and at the days end, ask around where you can spend the night.
Spend a night in jail :) - This might be a crazy one unless i'd get into some serious trouble that i'd end up here otherwise, i can arrange one just to make this happen but it'd be lousy. Let's see.
Stand on the equator - Most famous location is in Quito. I wonder if there's some kind of a different or odd feeling while standing on it.
The list could go on and on. No one is stopping us to make them happen but ourselves. They may not only be the reasons why we live but they maybe enough for us to keep moving and going. After all, the world and everything in it were made to be loved and to be discovered.
-------------
Photos taken online from various sources.