Does it always take you awhile contemplating on clicking that 'confirm' button of a long-awaiting promo ticket now right in front of you and regretting afterwards because you didn't? Being a corporate slave, for years, here's what mostly worked for me.

Booking the Ticket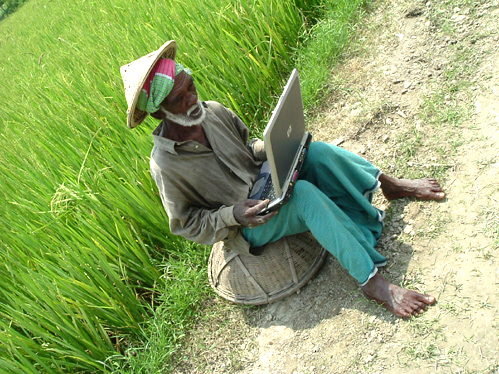 Photo courtesy of gg.tigweb.org
For domestic flights, if the total return fare is not greater than Php1,500, while Php3,000 and less for international, it's a no-brainer, BOOK IT! The next time you refreshed the page or click the 'next' button, your session has timed out and the lowest fare is gone so act fast otherwise, stay glued for the next promo round. If you have a deeper pocket, you most probably can still allow up to 2,000 for local and 5,000 for abroad RTs.
Planning the Leaves
The timing of your trip maybe decided ahead before you book the ticket or could be after the booking. Since airlines has better rates on weekdays, choose either Thursday or Wednesday afternoon as start day and back on a Monday morning. Starting on a Saturday or Friday afternoon to Tuesday morning is also another option. Nevertheless, if you can afford a lengthy no-particular-days off from work, Tuesday is the leanest time of the week.

Establishing the Fund
Once you have your RTs, it is not anymore considered as part of the budget you will be preparing so tick it off you list. Since you got a promo fare, meaning the travel period is usually several months away which also means some more time to come up with the travel fund. Little spending matters like that tall Starbucks coffee, the Friday lunch-outs, phone upgrades, unnecessary taxi rides, bargain-clothes-shopping, bling-bling galore, etc. Take a hiatus on those and you'll realize how much it could save you.
Animation courtesy of
Honlap Adjanlatok
In addition, if you can do away from your mobile plan, cut it if you're already outside the required period, or at least consider going prepaid and availing of the unlitexts, calls and surf. If you are not a heavy user, there's FB and other social media to send messages while you are at work. Other communication means like Chikka, Viber or Gmail may also be utilized or maximized. Your monthly bill would usually fall what, a thousand or more? Having half of it landing to your travel fund is a big thing.
If you have idle and in-good-condition stuff - clothing, shoes, bags, accessories, gadgets, do a garage sale, weekend markets or put it up ebay, sulit.com or ayosdito and other online buy&sell portal. No need to price it at cost, your main objective is to convert it to cash. However, if there is a little difficulty in getting other income-generating activities, then you gotta watch over your outflows.
In choosing your accommodations, ask for direct personal experiences or reviews. It is usually factual and consistent. Booking.com usually launches half-price deals with free cancellation options within a certain period and you can reserve without scratching your card. Where to go and what to do will depend on what interests you the most or accessibility-wise. All the rest of the itinerary planning will come once you made the first and very important move - booking the ticket. In any event that you chicken out, it wouldn't really hurt letting go of the bucks you paid for the airfare because it was already thrashed as an expense.
So when the promo flag is on get that fingers ready and fire away. No thinking twice, just go!
"Congratulations!
Today is your day.
You're off to Great Places!
You're off and away!"
- Dr. Seuss, Oh, the Places You'll Go!